YxnSimba + Sk Stryda
Biography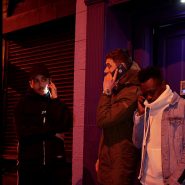 YxnSimba is an Afrorap, Afroswing, Trap & Drill artist who is influenced by mo stack j hus, m huncho, k trap,drake, Giggs, meek mill, Migos and more.

Born in West London, raised in North London and living in Drogheda since he was a teenager, the Irish/Angolan artist has been making music since the age of 12 but only started taking it seriously with my first single Do it in December 2019 amounting to 2k views on his own channel plus the video is at 1.5k in a month .

The song has also been played on Garageland on RTE 2XM giving him great exposure and his channel is currently at 6k views with 3 songs and Do it is just at 1k streams on Spotify since January 11th.

YxnSimba has a catalogue of work already with his EP Cloud 9 due for release on April the 25th containing 5 songs plus my single do it and Moncheri which is out in March 2020 with another single called BBW featuring SK stryda set for release in May 2020. He is currently an independent artist under the Powerhouse record label . He says "At my shows I just want people to have fun and good energy' while enjoying good music as that's my goal"



Sk Stryda's style of music is Hip hop, Rap, Afrobeat, conscious music, with a poetic rhythm. Influenced by the likes of Jay Z, Lil Wayne, 2pac, Rick Ross, Falz, Ice Prince & The game, he says "Poetry was a starting point which paved the way for my various style of music".He started writing songs from a young age and after a while he started exploring different style and sound of music to perfect his craft.

He has performed in various places/events such as African Day Dublin, Ankara Festival Dublin, Pulse Night Club Letterkenny, Odd Mollies Drogheda and The Palm House Belfast.

Sk Stryda is currently running his own record label called Power House Empire and a clothing line called Kingz Klothingz.He says "The goal is to give the fans the music they love and can relate to in their everyday to day life and to also establish a fan base for my music and the artists i represent".
Photos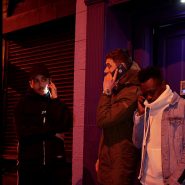 Genre
Rap
Links
Spread the Word!