6 of the finest new artists in Ireland. All together on One CD.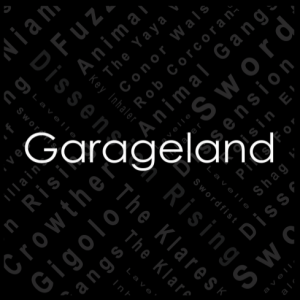 For over 17 years Garageland has been helping young emerging artists from all over Ireland. For the first time they have released a compilation album
Since 2001 Garageland has been helping a generation of bands take their tentative first steps (including Ham Sandwich, Delorentos, Ryan Sheridan, The Script, Kodaline, Fight Like Apes, Royseven, The Immeadiate and literally thousands of others you haven't heard of). Some of the bands have gone on to some big things, some should have, but didn't. This current generation are the same. Here for yourself on Garageland Volume 1.
See Garageland.ie for more details on the shows, bands and album
Buy your CD here