Creating and producing innovative and unique projects and programmes for youth services since 2007.
Restricted Mic Series with CDYSB – June / Oct / Dec 2020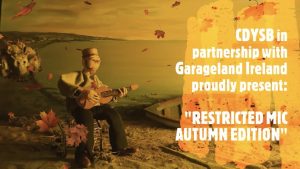 City of Dublin Youth Service Board has teamed up with Garageland to create yet another great initiative for young artists. Restricted Mic is an online project designed to raise the spirits and focus young creative and artistic minds. At 7pm on 2nd and 9th November the show features young musicians (and some very special guests) playing songs from their homes, clubs and projects in the best Covid lockdown fashion. Supported by RTE, The Irish Daily Star, IMRO and www.buzz.ie, City of Dublin Education Training Board and the dept of Children Equality Disability Integration and Youth
Garageland All Ages at The National Concert Hall  – 2020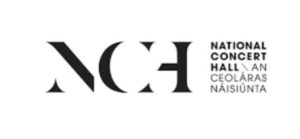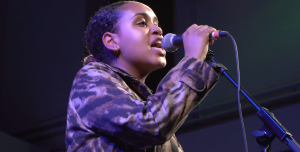 Just before lockdown on 7th March 2020, live at The National Concert Hall with Mezzo Music Academy and a number of Dublin Youth Clubs and Projects. This show was filmed and has been shown on Garageland TV on The Irish Daily Star website.
Criunnui Na Nog City Centre Dublin City Council – 2019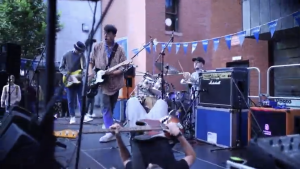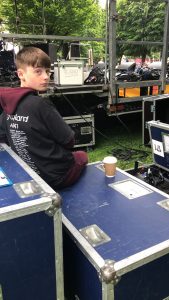 Working with Dublin City Council, the Garageland stage at CNN 2019 was a bustling affair, complete with bands, solo performers and guests. The face painting capped it off nicely!
INDY City Youth Music Festival – July 2018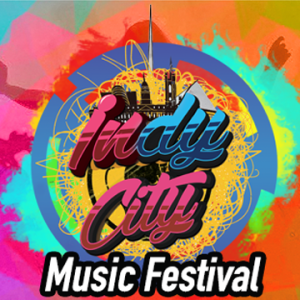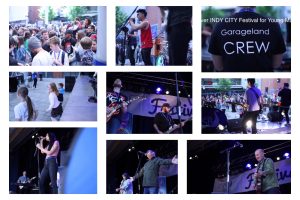 In the first of it's kind, we staged a monster Festival smack bang in the middle of Temple Bar, featuring 35 acts, including young artists who were poerforming for the first time ever, alongside luminaries like Christy Dignam, Dave Browne, Paul Walsh (Royseven) and many more – complete with hot dogs! What a day!
The Irish Youth Music Awards (IYMAs) – Created and directed by Garageland's Dermot Lambert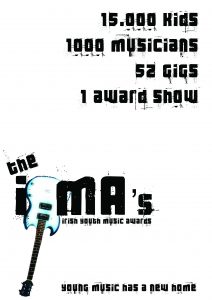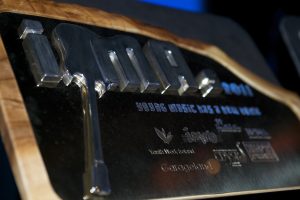 In July 2007, Garageland's Dermot Lambert designed a unique programme which included opportunities for young people to play and create music, while also gaining an education on a broad range of real world skills. Youth Work Ireland commissioned the project in September 2007.
The programme included training in music performance, song writing, Recording & Studio Production, Artist and Project Management, Studio Production, Expressive Performance, Vocal Coaching, Percussion Workshops, Guitar & Piano Workshops, Photography Workshops, Design Workshops for Album Sleeves and posters etc, Image Workshops for bands and artists, as well as legal and financial advice.
Bringing in top personnel and musicians from the Irish Music Industry to engage directly with the young people, with Q&A sessions, providing Education, Motivation.
Working with youth workers all over Ireland, North and South,the programme fostered team building and inclusion for all participants, working to a brief of zero exclusion, and constantly hitting and surpassing targets.
This programme became hugely successful over the 7 years under the direction of Dermot Lambert, and it still continues to date.
The Big Sparkle Series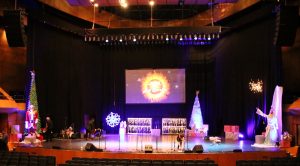 We've had the great privilege to co-create these super special shows shows for young people with the Arts Office for City of Dublin Youth Services Board. These shows usually feature approx 200 young people onstage, and our role is one of overall production, direction, liaising with youth workers, venue, technical staff and amazingly talented young performers!
'Now That's What I Call The Big Sparkle' (Dec 2017)
'The Big Sparkle Christmas Edition' (Dec 2015)
'The Big Sparkle Shine On' (May 2014) – All 'Big Sparkle'shows in The Helix O'Mahony Hall, and all featuring as many as 200 young people onstage throughout performances!
Garageland at The Grainstore DLR Coco – 2012
Specially created educational and fun modular programme for young artists and tech fiends, which featured 5 prongs of creativity.
Songwriting with guest speaker Thomas Walsh of Pugwash fame.
Recording with the crew from Ashtown Recording Studios.
Event organising – this led to numerous in-house gigs and 2 festivals!
Press and PR with Craig Kingma of Soundgate Media & Records.
Photography with Mick Quinn, award winning photographer.